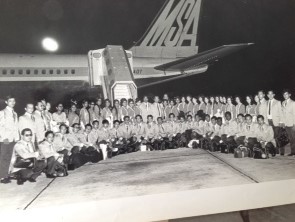 The Singapore National Dance Company: Reminiscences of an artistic director
Abstract
These reminiscences of Francis Yeoh, founding artistic director of The Singapore National Dance Company (1970-1985) is to create a tangible record of the Company's history. Its inaugural overseas performance was launched at the Adelaide Festival in 1972 following an invitation from the South Australian Premier Donald Dunstan. The enormous success of the performances paved the way for the Company to become the island nation's flagship company: embarking as cultural ambassadors in tours that included performances in the Soviet Union (1973 - Moscow, Kharkov and Kurst), Theran, Iran (1974), Seoul, South Korea (1975), Bangkok, Thailand (1976) and Kuala Lumpur, Malaysia (1977). Its history marks an important phase in the island nation's history when it was seeking to establish its national identity and its eventual development as a global city.
Keywords
Singapore; Singapore National Dance Company; multicultural dance; national identity
DOI:
http://dx.doi.org/10.26721/spafajournal.v3i0.610
Refbacks
There are currently no refbacks.
Copyright (c) 2019 SEAMEO SPAFA and Author
This work is licensed under a
Creative Commons Attribution-NonCommercial-NoDerivatives 4.0 International License
.
Copyright SEAMEO SPAFA and respective authors.  e-ISSN 2586-8721 p-ISSN 1858-4101. Powered by Open Journal Systems.

 We are indexed by: