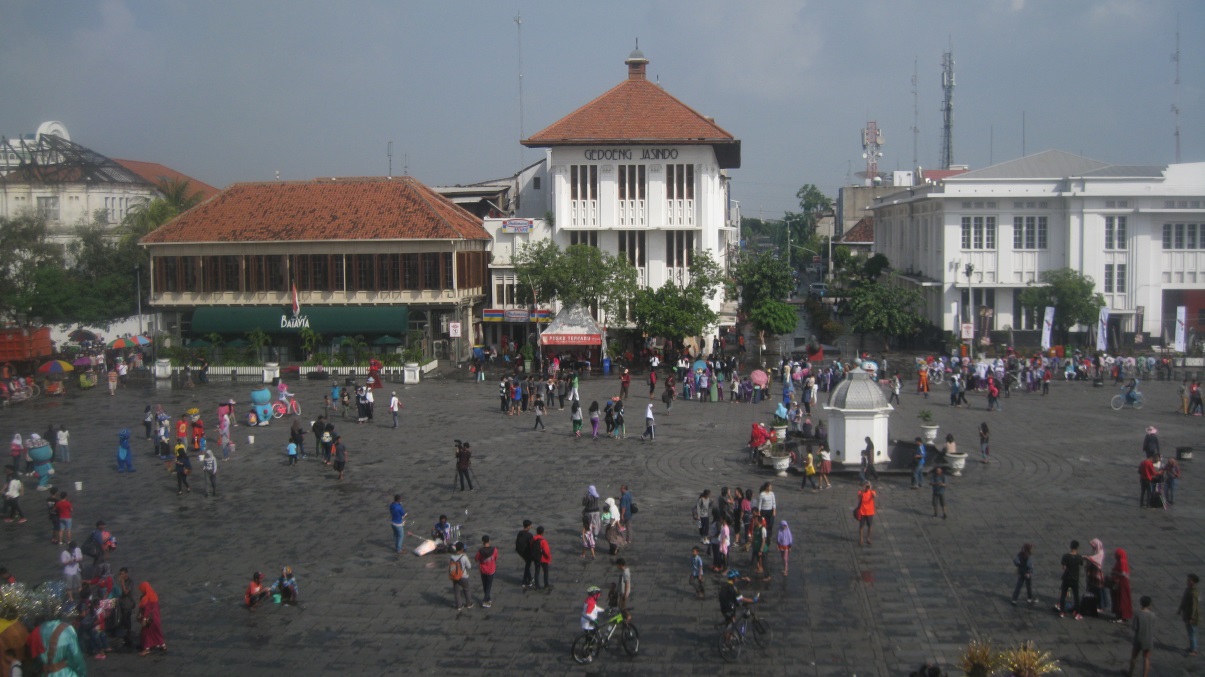 Urban Conservation in Jakarta since 1968
Abstract
Since independence in 1945, Jakarta transformed gradually from a colonial into a modern city. New areas and new buildings were developed to fulfil urgent needs in housing, shops, schools and other facilities as the population growing rapidly after the war. All were executed without city planning until the Outline Plan of Jakarta was published in 1957. Later on, the Outline Plan was mostly adapted into the Master Plan 1965-1985. Governor Ali Sadikin (1966-1977), with the Master Plan 1965-1985 in his hands, brought new approaches to modernize the capital city. But new developments  needed strategic spaces and gave pressure to old city centre and historic buildings. Old buildings were unfortunately abandoned, ruined, or even demolished for some reasons. By 1968, Jakarta had been changed dramatically. At the very crucial time, Ali Sadikin realized that something had to be done: there should be a creative equilibrium between the old and the new. After some trips to Europe and USA he believed that Jakarta had an obligation to conserve its historical assets in the name of history and civilization. In 1968 he established Jakarta Department of Museum and History. From that moment, Jakarta's urban conservation program is started. A version of this paper was delivered as part of SEAMEO SPAFA's Capital's Archaeology Lecture Series on 23 May 2017 at the Siam Society, Bangkok. The lecture can be viewed here: http://bit.ly/2zds9KS. This paper has been peer-reviewed.
Keywords
Indonesia; Jakarta; urban conservation; architecture; capitals archaeology
DOI:
http://dx.doi.org/10.26721/spafajournal.v1i0.174
Refbacks
There are currently no refbacks.
Copyright (c) 2017 SEAMEO SPAFA and Author
This work is licensed under a
Creative Commons Attribution-NonCommercial-NoDerivatives 4.0 International License
.
Copyright SEAMEO SPAFA and respective authors.  e-ISSN 2586-8721 p-ISSN 1858-4101. Powered by Open Journal Systems.

 We are indexed by: