Decoration On Bricks And Tiles (15th- 18th Century) In Ancient Royal Architecture In Northern Vietnam
Keywords:
Brick, Tile, Royal Architecture, Decorative motif, 15th-18th century, Northern Vietnam
Abstract
The paper discusses decorations on the bricks and tiles from the 15th to 18th centuries which were found in the ancient royal architectural relics in Northern Vietnam. The aim of this paper is to learn the production and technical process of, as well as decorative patterns on, the bricks and tiles in this period. Based on archaeological documentary sources discovered from French scholars, and the findings and studies of Vietnamese scholars, royal bricks and tiles dated from the 15th to 18th century have been discovered in the northern Vietnamese sites, including Thăng Long-Đông Kinh- Eastern capital (Hà Nội), Lam Kinh site-Tây Kinh-Western capital (Thanh Hóa province) dated from the 15th to 18th century, and the second capital of the Mạc dynasty in Dương Kinh capital (Hải Phòng province) dated from the 16th century. The contents of the paper delve into the characteristics and evolution of the decoration on the bricks and tiles progression over time in terms of materials, colour, form, decorative pattern and techniques. The form and function of the types of ornamental bricks and tiles are also covered in this study. The study is also compared, in a broader context, with the bricks and tiles in the royal architecture of the Ming and Qing periods of China and some Southeast Asian countries. The research shows continuous development through the decoration on the bricks and tiles in the ancient royal architecture in Northern Vietnam as well as cultural exchanges, and Vietnam's unique character in the East and Southeast Asian region.
This paper was presented at the 2nd SEAMEO SPAFA International Conference on Southeast Asian Archaeology on 30 May - 2 June 2016 at the Amari Watergate Hotel, Bangkok, Thailand. This paper has been peer reviewed.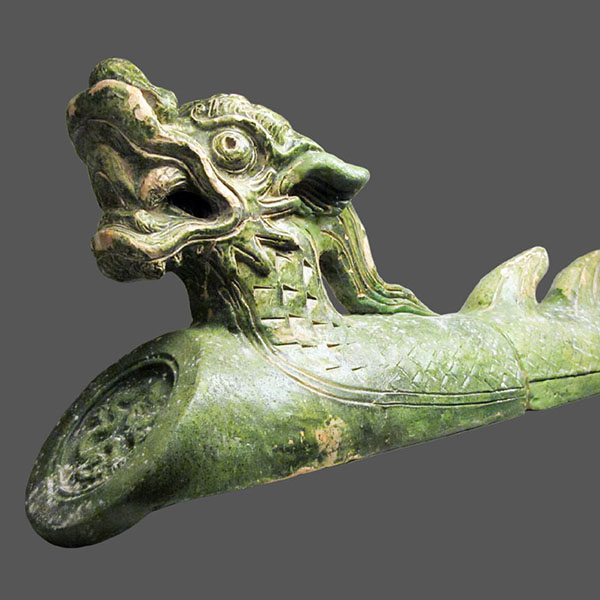 Downloads
Section
Research Articles
License
Copyright (c) 2018 SEAMEO SPAFA and Author
This work is licensed under a Creative Commons Attribution-NonCommercial-NoDerivatives 4.0 International License.