A Tribute to the Remaining Makyong Performers of Yala, South Thailand | Sanjungan Untuk Para Penggiat Makyong di Yala, Selatan Thailand
Keywords:
Makyong, Malay theatre, female performers of South Thailand, teater Melayu, pelakon perempuan Thai Selatan
Abstract
Makyong is a form of Malay dance-theatre that combines dance, music, drama and comedy. It is said to have originated in the kingdom of Patani and later spread to Kelantan, Perlis, northern Sumatra and the Riau Islands. In the past, Makyong was performed to give thanks for a good harvest and for ritual healing. While there were more than ten active groups in the twentieth century, there is no permanent group left in South Thailand today. This essay honours the remaining performers who still come together to perform Makyong when there is an invitation. Based on oral interviews, we document the lives of the veteran performers, particularly the female actresses who played the leading roles. Through observations of their performances, we show how the Makyong performers in south Thailand have adapted some elements of Thai theatre.
Makyong merupakan sebuah bentuk teater tradisional Melayu yang menggabungkan tarian, muzik, drama dan komedi. Persembahan ini dipercayai berasal dari kesultanan Patani dan kemudian berkembang ke negeri Kelantan, Perlis, Sumatera Utara dan kepulauan Riau. Pada masa dahulu, Makyong dipersembahkan sebagai tanda kesyukuran di atas penuaian padi yang baik serta untuk ritual perubatan. Terdapat lebih dari sepuluh kumpulan Makyong yang aktif pada abad kedua puluh, namun kini tiada lagi kumpulan tetap Makyong yang bergiat di selatan Thailand. Esei ini merupakan satu tanda sanjungan kepada para penggiat Makyong yang masih lagi tegar dan bersemangat untuk berkumpul dalam melestarikan Makyong apabila dijemput untuk menjayakan persembahan ini. Berlandaskan beberapa temubual lisan, kami mendokumentasikan kehidupan penggiat veteran Makyong, terutamanya pemain wanita yang memegang watak utama. Melalui pemerhatian terhadap beberapa persembahan tersebut, kami menceritakan bagaimana penggiat Makyong di selatan Thailand memancarkan beberapa pengaruh Thai ke dalam persembahan ini.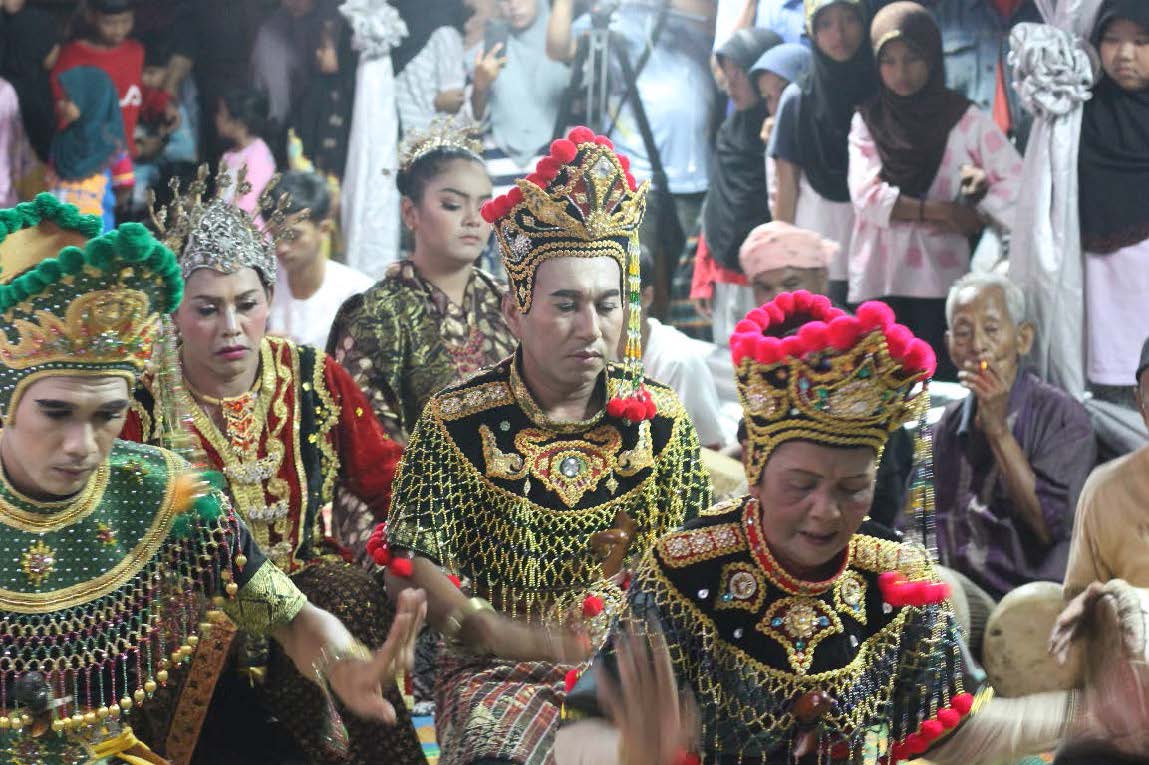 Downloads
License
Copyright (c) 2021 SEAMEO SPAFA and Author
This work is licensed under a Creative Commons Attribution-NonCommercial-NoDerivatives 4.0 International License.