Malaysian Maritime Archaeology: Whither in the Next Decade? | Arkeologi Maritim Malaysia: Kemanakah Dekad Seterusnya?
Keywords:
archaeology, maritime archaeology, Malaysia
Abstract
The development of maritime archaeology in Southeast Asia is slower even though this region is historically rich in maritime trading ports and maritime polities. Since the 1980s, the progress of maritime archaeology in Malaysia started slowly and with the collaboration between the Malaysian government and private commercial companies. In 2015, a maritime archaeology salvage project took place on Bidong Island, Terengganu, by a local university and local experts. Malaysia also provides through the National Heritage Act 2005 a mechanism to protect the national heritage including underwater cultural heritage to replace the Antiquities Act 1976 and the Treasure Trove Act 1957. The newfound shipwreck site acts as a catalyst in Malaysian waters to improve the effort to protect underwater cultural heritage and continue maritime or underwater archaeology activities in the future through local effort. To do so, a more comprehensive capacity development analysis is needed to establish and secure this new archaeology especially in the academic world in Malaysia using the framework introduced by Jänicke (1997) that provides new insight on how to make sure any effort to establish new discipline or continuation of a good workforce by three systemic framework conditions which are cognitive-informational framework, political-institutional framework, and economic-technological framework. Those three systemic framework conditions are crucial in order to provide and maintain a good continuation effort in maritime archaeology in Malaysia.
Perkembangan bidang arkeologi maritim di Asia Tenggara adalah lebih perlahan meskipun rantau ini memiliki sejarah maritim yang kaya dari segi pusat perdagangan, entiti kerajaan maritim dan khazanah tersimpan yang masih belum diselidiki di kawasan masing-masing. Semenjak tahun 1980-an, perkembangan bidang arkeologi maritim di Malaysia bergerak perlahan dengan wujudnya kolaborasi antara kerajaan Malaysia dengan syarikat komersial persendirian. Baru-baru ini ketika 2015, sebuah projek salvaj di Pulau Bidong Terengganu yang dikendalikan sepenuhnya oleh universiti tempatan dengan kepakaran tempatan. Tambahan, Malaysia kini menggunakan National Heritage Act 2005 sebagai mekanisme terbaru dalam menjaga warisan kebangsaan termasuklah warisan kebudayaan bawah air bagi menggantikan Antiquities Act 1976 dan Treasure Trove Act 1957. Projek ini menjadi satu titik mula bagi usaha meningkatkan penggunaan kepakaran dan usaha tempatan dalam perkembangan bidang arkeologi maritim Malaysia serta usaha melindungi serta memulihara warisan kebudayaan bawah air. Untuk ini, sebuah analisis menggunakan konsep pembangunan kapasiti harus dilakukan, sekaligus untuk membina bidang arkeologi baru ini terutamanya di peringkat akademik di Malaysia dengan menggunakan kerangka sistem yang diperkenalkan Jänicke (1997) dimana tiga sistem kerangka ini penting untuk diambil kira bagi memastikan usaha menubuhkan bidang baru atau gerak kerja yang berterusan berlaku menerusi sistem kerangka kognitif-informatif, kerangka sistem politik-institusi dan juga kerangka sistem ekonomi-teknologi  Ketiga-tiga sistem kerangka ini adalah mustahak untuk diteliti bagi memastikan keberlangsungan bidang arkeologi maritim di Malaysia dapat direalisasikan.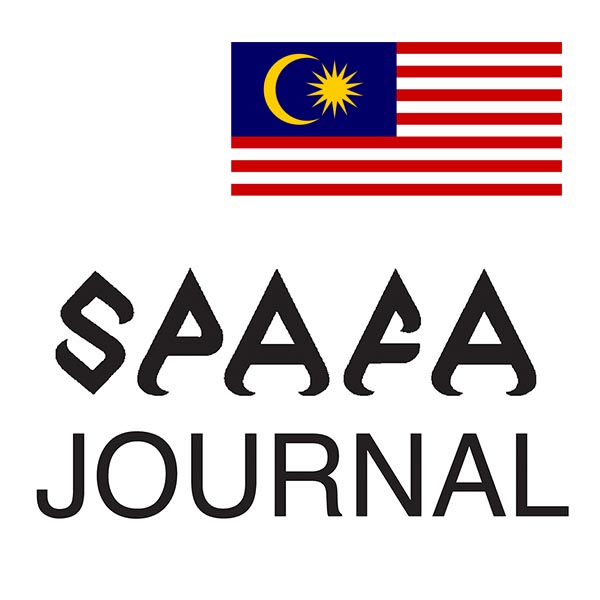 Downloads
How to Cite
Amirah, Y. and Muhamad, A. (2023) "Malaysian Maritime Archaeology: Whither in the Next Decade? | Arkeologi Maritim Malaysia: Kemanakah Dekad Seterusnya?", SPAFA Journal, 7, pp. 25–40. doi: 10.26721/spafajournal.d28l44g7j9.
Section
Research Articles
License
Copyright (c) 2023 SEAMEO SPAFA and Author
This work is licensed under a Creative Commons Attribution-NonCommercial-NoDerivatives 4.0 International License.